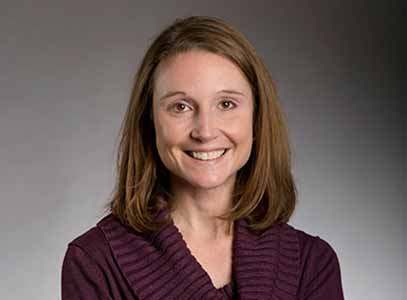 Kristen Fay Poston
Research Scientist
B.A. Wellesley College, M.A., Ph.D. Tufts University
Dr. Kristen Fay Poston is a Research Scientist at the National Institute of Out-of-School Time (NIOST), and a visiting lecturer in the Psychology Department at Wellesley College and the Lynch School of Education at Boston College. She is a Wellesley College graduate and earned her Master's degree and doctorate in applied Child Development from Tufts University.
Currently, she is part of a research team at NIOST who are evaluating the impact of before-school physical activity programs (BOKS) on children's learning and non-learning outcomes. She is also a member of the team evaluating the Boston and Beyond Summer Learning Project, an integrative summer program that unites Boston Public Schools with community-based organizations to promote improved learning and non-learning outcomes among urban youth.
Prior to NIOST, Dr. Poston held research appointments at the Institute for Applied Research in Youth Development at Tufts University and at the Massachusetts General Hospital Eating Disorders Clinical and Research Program in Boston. Her research has focused primarily on identifying and describing the individual and contextual factors that influence developmental trajectories of positive psychological and physical health among adolescents, most specifically with regard to weight regulation and perception, dietary habits, eating attitudes and behaviors, and patterns of physical activity. She uses an interdisciplinary approach that integrates psychological theories with nutrition science, education, public health, and psychiatric perspectives. Methodologically, she has worked with a variety of longitudinal and cross-sectional data sets. As a result, her research has been published in diverse academic journals, such as Developmental Psychology, Eating and Weight Disorders, International Journal of Eating Disorders, British Journal of Psychiatry, Transcultural Psychiatry, Journal of Youth and Adolescence, and Journal of Youth Development.
In her free time Kristen volunteers at the Multi-service Eating Disorder Association (MEDA), a community-based organization that promotes education for and prevention of eating disorders. She enjoys baking and being active, either exercising indoors or hiking outdoors when the weather is warm. She is extremely passionate about teaching and mentoring students. Kristen has taken trips to Kauai, Puerto Rico, Cozumel, Santa Barbara wine country, and Savannah in the past and was excited to experience New Zealand on her honeymoon.