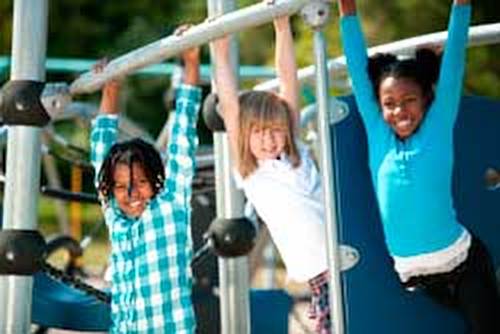 The latest in our regular roundups of healthy eating and physical activity news from HOST members and others.
Events
The 2017 National Recreation and Parks Association Annual Conference in New Orleans isn't until September, but it promises to be full of tips and ideas for physical activity. The keynote speaker is Dr. Matt Iseman, host of American Ninja Warrior, the new Celebrity Apprentice, a physician, comedian, actor, and former Princeton baseball pitcher. The conference also debuts an Aquatics Education track for aquatics professionals, and allows attendees to test out playground equipment and other products in the exhibit hall.
Tips and Ideas
The Alliance for a Healthier Generation offers three activities to insert into summer staff and volunteer trainings so that staff can become healthy role models.
Schools in Miami-Dade County, Florida, have in past years sent home more than 20,000 bags of vegetables and fruits grown in the schools' "food forests" to students" families. Now, they are incorporating these foods into their cafeterias, for farm-to-table dining. (Thanks to the National Farm to School Network for the link.)
Research
ChildObesity180 shares findings from a new study that shows "parents overwhelmingly under- or overestimate how many calories to feed their children, and those who made accurate estimates were not confident in their answers." They say, "These findings highlight the need for public health efforts to go beyond the numbers in helping parents make informed choices in restaurants."
Read More Roundup News