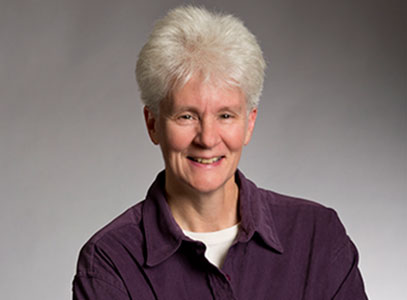 Georgia Hall
Director and Senior Research Scientist
B.A. Duke University, M.A. Clark University, Ph.D. Boston College.
Georgia Hall is Director of the National Institute on Out-of-School Time (NIOST) at the Wellesley Centers for Women at Wellesley College and specializes in research and evaluation on youth development programs, settings, and learning experiences.
Several of Georgia's projects focus on how out-of-school time (OST) environments can promote healthy behaviors and thereby reduce children's risk of obesity and chronic disease. Hall served as Principal Investigator on a national study of physical activity and healthy eating practices in OST programs funded by the Robert Wood Johnson Foundation (RWJF). Hall is also currently funded through RWJF for a Commissioned Analysis project to build an annual monitoring system for the uptake of the new National AfterSchool Association Healthy Eating and Physical Activity Standards. Hall was a co-author of the standards in 2011. This work includes collaborating with the National AfterSchool Association member organizations and designing, collecting, synthesizing, and reporting on annual monitoring data. Hall also served as Principal Investigator for After School Gets Moving. This was a randomized control trial study of the impacts of a professional development resource for out-of-school time program staff on children's pedometer step counts in a national sample of OST programs. Hall has served for three years as Principal Investigator for a research study on BOKS, a before school physical activity program sponsored by the Reebok Foundation.
Georgia's work has also focused extensively on quality program improvement initiatives including five summers as Principal Investigator for NIOST's evaluation of the Boston Summer Learning Project. Georgia has also worked as a research and evaluation partner to the Providence After School Alliance (PASA) investigating the Summer Scholars and Badging initiatives.
Hall's work has included management of many types of large research and technical assistance projects including supervising logistics; development and execution of fieldwork and data collection systems; data processing, analysis, and reporting; and overall communication and collaboration with project partners and funders. Georgia is a facilitator for the National Afterschool Matters Fellowship which is an online inquiry-based learning and professional development experience for out-of-school time and youth development professionals.
Background
Georgia is currently serving as the Principal Investigator on NIOST's Technical Assistance Partnership with the Massachusetts' Department of Education 21st CCLC Program. NIOST's work includes the development and refinement of statewide assessment tools for 21st CCLC, along with the development of online training tools and in-person training and technical assistance delivery to 21st CCLC sub-grantees. From 2011 – 2014 Hall managed the evaluation of the 21st CCLC Summer Learning Pilot program. Hall conducted site visits with NIOST staff to 10 sub-grantee school districts to monitor and evaluate quality of program implementation, in addition to analyzing youth outcome data collected at the program and school district level. Georgia recently began working as NIOST's Principal Investigator working in collaboration with Global Evaluation and Applied Research Solution (GEARS) on the 21st Century Community Learning Centers State Monitoring and Technical Assistance Project with the Federal Department of Education.
Education
Hall earned her B.A. from Duke University and her M.A. from Clark University. She holds a Ph.D. from Boston College.
Presentation Highlights
The HOST (Healthy Out-of-School Time) Coalition--a growing network of youth organization leaders, researchers, policymakers, and other stakeholders--work in partnership with the National AfterSchool Association to promote the Healthy Eating and Physical Activity Standards (HEPA) for Out-of-School Time programs which they adopted in 2011. HOST's vision is to foster health and wellbeing practices in out-of-school time programs nationwide, using science-based standards for healthy eating, physical activity, screen time, and social supports for these behaviors including staff, family and child engagement.
Affiliations
Hall is the Managing Editor of Afterschool Matters, a journal for OST practitioners, researchers, and other related professionals. Georgia is a Board Member of the American Camping Association, New England and is an enthusiastic youth soccer, basketball, baseball, and softball coach in her local community.
Contact Information
Phone: 781-283-2530
Fax: 781-283-3657
E-Mail:This email address is being protected from spambots. You need JavaScript enabled to view it.